Schmövies
This is a list of the movies that are currently planned for our movie theater. A calendar that can for example be added to Google Calendar, can be found at http://www.schoenefeld.us/movies.ics. In addition, I'm posting a message about the movie of the day using my Twitter account @BigBen212 with the hashtag #MovieOfTheDay.
To subscribe to our movie calendar, click here:
Calendar
Mo
Tu
We
Th
Fr
Sa
Su
20
21
22
23
26
28
29
1
3
4
5
6
7
8
9
10
Movie of the Month
October: 1492: Conquest of Paradise
November: The Russian Revolution
December: Jingle Jangle: A Christmas Journey
January: Operation Finale
February: Best in Show
March: Office Space
April: Mutiny on the Bounty
May: John Wick: Chapter 3 - Parabellum
Today, Friday, 24. September
24. September, 19:00 – 19:41
GLOW
S03E10 - A Very GLOW Christmas
Tomorrow, Saturday, 25. September
25. September, 10:00 – 12:30
Hitler - A Career
25. September, 12:45 – 14:23
They'll Love Me When I'm Dead
25. September, 14:30 – 16:08
Sarajevo
The events in Sarajevo in June 1914 are the backdrop for a thriller directed by Andreas Prochaska and written by Martin Ambrosch, focusing on the examining magistrate Dr. Leo Pfeffer (Florian Teichtmeister) investigating the assassination of Archduke Franz Ferdinand. Trying to do his job in a time of lawlessness and violence, intrigues and betrayal, Leo struggles to maintain his integrity and save his love, Marija, and her father, prominent Serbian merchant. But the events of Sarajevo have set into motion an inescapable course of events that will escalate to become … the Great War.
Year: 2014
Length: 01:38
A1
A2
A3
A4
B1
B2
B3
B4
B5
B6
B7
25. September, 19:00 – 21:00
The Many Saints of Newark
Monday, 27. September
27. September, 19:00 – 21:28
Ice Station Zebra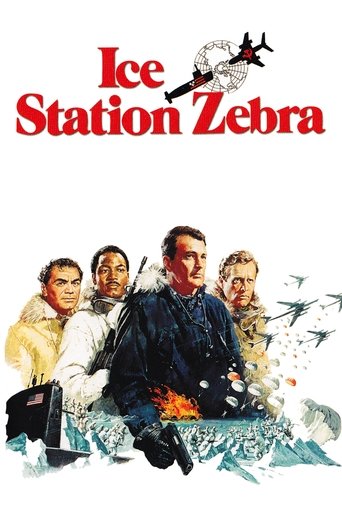 A top-secret Soviet spy satellite -- using stolen Western technology -- malfunctions and then goes into a descent that lands it near an isolated Arctic research encampment called Ice Station Zebra, belonging to the British, which starts sending out distress signals before falling silent. The atomic submarine Tigerfish, commanded by Cmdr. James Ferraday (Rock Hudson), is dispatched to save them.
Year: 1968
Length: 02:28
A1
A2
A3
A4
B1
B2
B3
B4
B5
B6
B7
Thursday, 30. September
30. September, 19:00 – 19:25
Reservation Dogs
S01E04 - What About Your Dad
Saturday, 2. October
2. October, 19:30 – 22:04
1492: Conquest of Paradise
★★★ Movie of the Month ★★★
Movie of the Month for the 529th anniversary of the so-called "discovery" of America by Christopher Columbus and the 29th anniversary of this movie.

This product uses the TMDb API but is not endorsed or certified by TMDb.