Welcome
Welcome to the homepage of Ruben Schönefeld. Some functions on this page require cookies to save session information. A large portion of the page is available without cookies though. I am not an expert for CSS, but the rendering of the page in Firefox, Opera, Google Chrome and Lynx is ok but older versions of Microsoft Internet Explorer seem to have some problems.
Quote of the Moment
The belief that there is only one truth and that oneself is in possession of it seems to me the deepest root of all evil that is in the world.
xkcd: Interplanetary Experience
xkcd is licensed under a Creative Commons Attribution-NonCommercial 2.5 Generic License.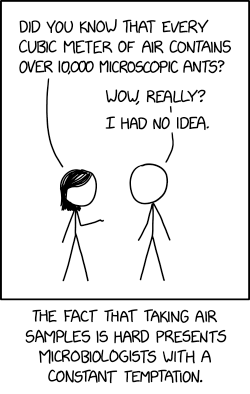 But instead of hitting the ocean, you should land in an overheating hot tub on a sinking cruise ship, sending it crashing through the floor into the burning engine room as the ship goes under.
Dinosaur Comics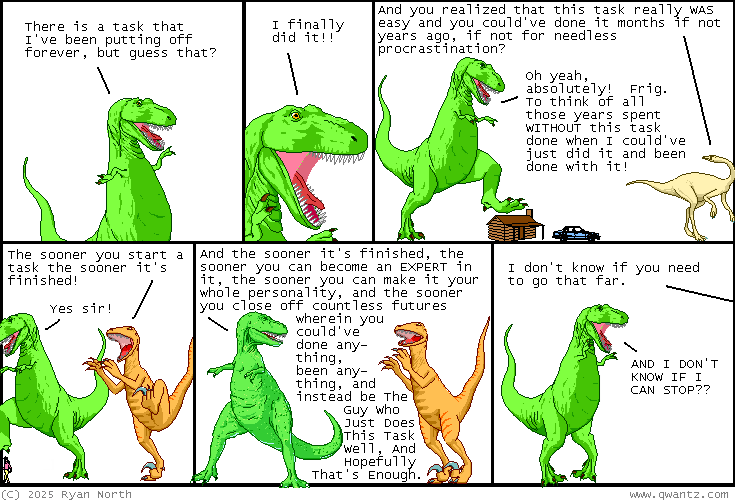 Let's just say that when it comes to Poison Ivy, you'll have a lot of trouble picking her out and will often confuse her with similar-looking but distinct plants I MEAN CHARACTERS
Cyanide & Happiness
Poorly Drawn Lines - cheebo
Poorly Drawn Lines is licensed under a Creative Commons Attribution-NonCommercial 3.0 Unported.