환영
Welcome to the homepage of Ruben Schönefeld. Some functions on this page require cookies to save session information. A large portion of the page is available without cookies though. I am not an expert for CSS, but the rendering of the page in Firefox, Opera, Google Chrome and Lynx is ok but older versions of Microsoft Internet Explorer seem to have some problems.
Quote of the Moment
Christianity neither is, nor ever was, a part of the common law.
xkcd: Driving
xkcd is licensed under a Creative Commons Attribution-NonCommercial 2.5 Generic License.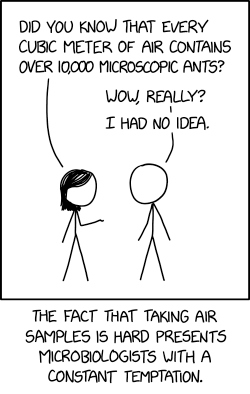 Sadly, it probably won't even have enough gas to make it to the first border crossing.
Dinosaur Comics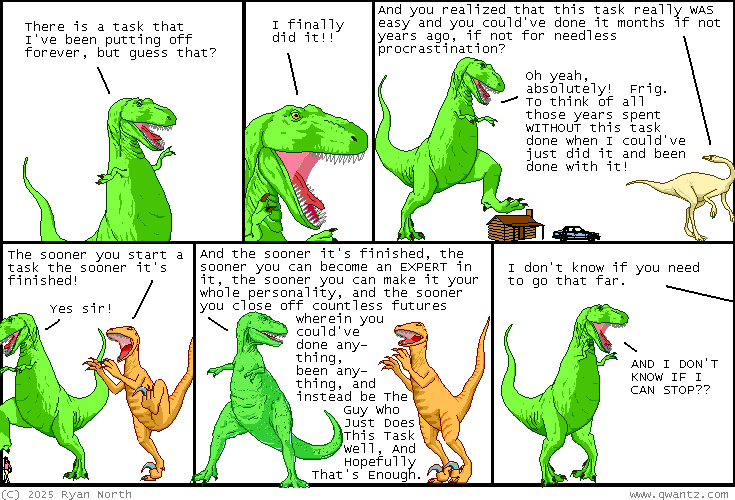 there's a scene in the bible where god gives a donkey the power of speech, but, CRITICALLY, there's not one where he takes it away. spinoff bible following the adventures of the only talking donkey in the world wherein she hilariously and accidentally sets into motion all the events we know from the regular bible: y/n/ABSOLUTELY??
Abstruse Goose | The Sudokomic Game
Abstruse Goose is licensed under a Creative Commons Attribution-NonCommercial 3.0 United States License.
This is the best I could do on short notice.
Cyanide & Happiness