Schmövies
This is a list of the movies that are currently planned for our movie theater. A calendar that can for example be added to Google Calendar, can be found at http://www.schoenefeld.us/movies.ics. In addition, I'm posting a message about the movie of the day using my Twitter account @BigBen212 with the hashtag #MovieOfTheDay.
To subscribe to our movie calendar, click here:

Calendar
Mo
Tu
We
Th
Fr
Sa
Su
13
14
15
19
20
22
23
25
26
27
29
30
1
2
Tomorrow, Thursday, 16. August
16. August, 18:04 – 19:00
The Sopranos
S03E09 - The Telltale Moozadell
The story of New Jersey-based Italian-American mobster Tony Soprano and the difficulties he faces as he tries to balance the conflicting requirements of his home life and the criminal organization he heads. Those difficulties are often highlighted through his ongoing professional relationship with psychiatrist Jennifer Melfi. The show features Tony's family members and Mafia associates in prominent roles and story arcs, most notably his wife Carmela and his cousin and protégé Christopher Moltisanti.
Length: 00:56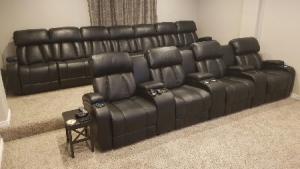 A1
A2
A3
A4
B1
B2
B3
B4
B5
B6
B7
16. August, 19:00 – 20:25
Born Strong
Born Strong is the story of the four strongest men on the planet. Each year, the Arnold Strongman Classic crowns the winner in the purest test of strength on the planet. This year's Arnolds are unique with each of these four weighing more than 400 pounds. Lithuanian Zydrunas Savickas, 40, is the acknowledged Strongest Man Ever, who may have passed his prime. American Brian Shaw is the defending champion, a 6'8', 425-pound giant who seems poised to take the crown. England's Eddie Hall is "the hungry wolf, " knocking on the door. "I'll do anything, " he says. "I'll die, if I have to. " Finally, there's Icelander Hafthor Bjornsson, who plays the Mountain on Game of Thrones. He's the youngest of the group, but with perhaps the greatest potential. "It's great to see these Monsters, " says Arnold Schwarzenegger, the host of the competition and a former bodybuilding champion. Born Strong revels in the drama when these remarkable giants clash.
Length: 01:25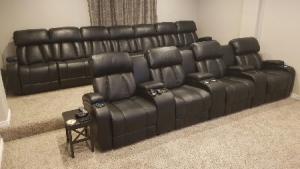 A1
A2
A3
A4
B1
B2
B3
B4
B5
B6
B7
Friday, 17. August
17. August, 18:03 – 19:00
Big Love
S04E09 - End of Days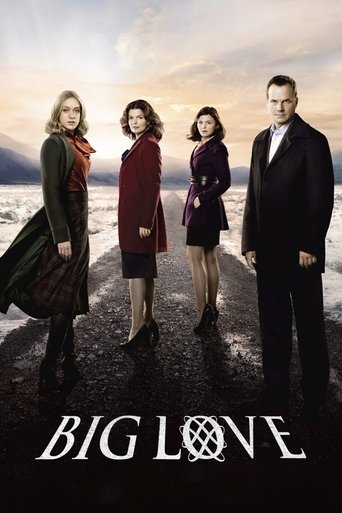 The story of Bill Henrickson and his life in suburban Salt Lake City, balancing the needs of his three wives -- Barb, Nicki and Margene-- their seven kids, three new houses and the opening of his newest hardware store. When disturbing news arrives about Bill's father, he is forced to reconnect with his polygamist parents who live on a fundamentalist compound in rural Utah.
Length: 00:57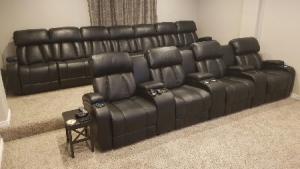 A1
A2
A3
A4
B1
B2
B3
B4
B5
B6
B7
17. August, 19:00 – 19:45
Secrets of Great British Castles
S01E05 - Stirling Castle
17. August, 19:45 – 20:29
Secrets of Great British Castles
S02E01 - Edinburgh Castle
Saturday, 18. August
18. August, 18:31 – 19:00
Girls
S06E08 - What Will We Do This Time About Adam?
18. August, 19:00 – 20:36
Napoleon Dynamite
★★★ Movie of the Month ★★★
Back to School Movie of the Month
Tuesday, 21. August
21. August, 18:32 – 19:00
Girls
S06E09 - Goodbye Tour
21. August, 19:00 – 20:02
Codebreaker
Alan Turing is the genius British mathematician who was instrumental in breaking the German naval Enigma Code during World War II, arguably saving millions of lives. Turing's achievements went unrecognised during his lifetime. Instead he ended up being treated as a common criminal, for being homosexual at a time when homosexual acts were a crime. In 1952, he was convicted of 'gross indecency' with another man and was forced to undergo so-called 'organo-therapy' - chemical castration. Two years later, he killed himself with cyanide, aged just 41. Alan Turing was driven to a terrible despair and early death by the nation he'd done so much to save.
Length: 01:02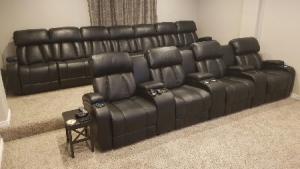 A1
A2
A3
A4
B1
B2
B3
B4
B5
B6
B7
Friday, 24. August
24. August, 18:14 – 19:00
The Sopranos
S03E10 - To Save Us All from Satan's Power
Tuesday, 28. August
28. August, 18:30 – 19:00
Girls
S06E10 - Latching
Friday, 31. August
31. August, 18:00 – 19:00
The Sopranos
S03E11 - Pine Barrens


This product uses the TMDb API but is not endorsed or certified by TMDb.