Schmövies
This is a list of the movies that are currently planned for our movie theater. A calendar that can for example be added to Google Calendar, can be found at http://www.schoenefeld.us/movies.ics. In addition, I'm posting a message about the movie of the day using my Twitter account @BigBen212 with the hashtag #MovieOfTheDay.
To subscribe to our movie calendar, click here:

Calendar
Mo
Tu
We
Th
Fr
Sa
Su
17
18
19
20
21
23
25
26
28
30
31
2
4
6
Movie of the Month
January: Operation Finale
February: Best in Show
March: Office Space
April: Mutiny on the Bounty
May: John Wick: Chapter 3 - Parabellum
Tomorrow, Saturday, 22. January
22. January, 19:00 – 21:11
Richard Jewell
Richard Jewell thinks quick, works fast, and saves hundreds, perhaps thousands, of lives after a domestic terrorist plants several pipe bombs and they explode during a concert, only to be falsely suspected of the crime by sloppy FBI work and sensational media coverage.
Year: 2019
Length: 02:11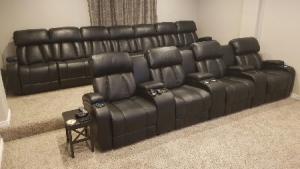 A1
A2
A3
A4
B1
B2
B3
B4
B5
B6
B7
Monday, 24. January
24. January, 19:00 – 19:56
Shameless
S11E04 - NIMBY
Chicagoan Frank Gallagher is the proud single dad of six smart, industrious, independent kids, who without him would be... perhaps better off. When Frank's not at the bar spending what little money they have, he's passed out on the floor. But the kids have found ways to grow up in spite of him. They may not be like any family you know, but they make no apologies for being exactly who they are.
Year: 2011
Length: 00:56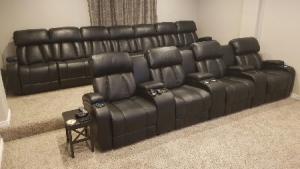 A1
A2
A3
A4
B1
B2
B3
B4
B5
B6
B7
Thursday, 27. January
27. January, 19:00 – 21:02
Operation Finale
★★★ Movie of the Month ★★★
Movie of the Month for International Holocaust Remembrance Day
Saturday, 29. January
29. January, 19:00 – 21:05
Darkest Hour
90th Academy Award Nominee
A thrilling and inspiring true story begins on the eve of World War II as, within days of becoming Prime Minister of Great Britain, Winston Churchill must face one of his most turbulent and defining trials: exploring a negotiated peace treaty with Nazi Germany, or standing firm to fight for the ideals, liberty and freedom of a nation. As the unstoppable Nazi forces roll across Western Europe and the threat of invasion is imminent, and with an unprepared public, a skeptical King, and his own party plotting against him, Churchill must withstand his darkest hour, rally a nation, and attempt to change the course of world history.
Year: 2017
Length: 02:05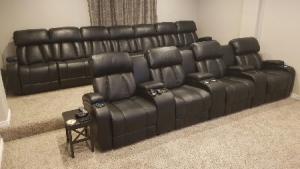 A1
A2
A3
A4
B1
B2
B3
B4
B5
B6
B7
Tuesday, 1. February
1. February, 19:00 – 19:21
What We Do in the Shadows
S01E06 - Baron's Night Out
1. February, 19:21 – 19:49
How To with John Wilson
S02E04 - How to Throw Out Your Batteries
In a uniquely hilarious odyssey of self-discovery and cultural observation, documentary filmmaker and self-described "anxious New Yorker" John Wilson covertly and obsessively films the lives of his fellow New Yorkers while attempting to give everyday advice on relatable topics. The awkward contradictions of modern life are eased by Wilson's candid, unpolished commentary. Building upon Wilson's previously released "how to" short films, each episode takes wildly unexpected turns but is grounded in John's refreshing honesty.
Year: 2020
Length: 00:28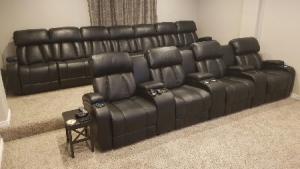 A1
A2
A3
A4
B1
B2
B3
B4
B5
B6
B7
Thursday, 3. February
3. February, 19:00 – 20:56
25 km/h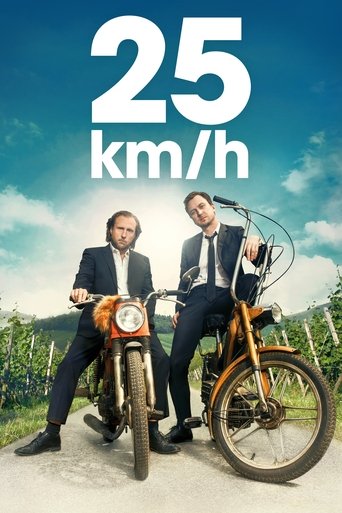 A road movie about two very different brothers who have not seen each other for 20 years: city manager Christian and cabinetmaker Georg, who never left their hometown and took care of their father until his passing. After their fathers funeral, the brothers decide on a whim, and with some help from the alcohol, to fulfil their old dream: travel trough Germany together on their mopeds.
Year: 2018
Rating: FSK 6
Length: 01:56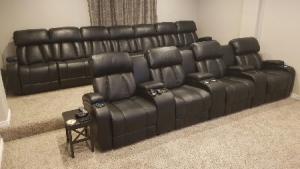 A1
A2
A3
A4
B1
B2
B3
B4
B5
B6
B7
Saturday, 5. February
5. February, 19:00 – 19:28
How To with John Wilson
S02E05 - How to Remember Your Dreams
5. February, 19:28 – 19:56
How To with John Wilson
S02E06 - How to Be Spontaneous


This product uses the TMDb API but is not endorsed or certified by TMDb.